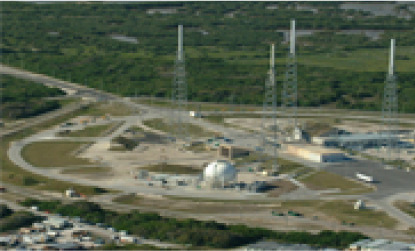 E. W. Dunn Developments, Inc. (JSEB/ MBE certified) was established in Jacksonville in April of 1995 to provide leadership and technical expertise directly to the owner's of institutional and industrial mechanical facilities. As management consultants our focus is in the areas of reliability, energy efficiency, productivity, process improvement and performance validation of existing mechanical systems and new construction projects.
We define reliability as consistent performance within specific parameters. Efficiency is the decrease in gross fuel consumed per unit of energy generated. Productivity is typically stated as the ability to improve life cycle performance of basic infrastructure or energy consuming assets. Value is represented by either reducing direct operating costs or improving life cycle performance (i.e. lower energy costs, extended equipment life, improved utilization of operations & maintenance personnel).
Techniques used depend on the owner's financial expectation from a given asset. For example, a utility customer anticipates owning their assets for a longer time than a real estate developer. Mechanical Systems optimization through improved control has proven to have the highest financial benefit while coincidently yielding the best improvements in reliability. Transferring systems knowledge to an operations group by developing information tools that enable easy access to credible on-line operating data or specific maintenance data is one method of enabling improved productivity.
Our expertise includes the use of Enterprise Applications such as: SCADA (supervisory control and data acquisition), Financial and Asset management systems. We have worked with many SCADA/ DDC (distributed or direct digital control) vendors and several financial/ asset management vendors.
We have worked with District Energy Systems (DES: chilled water) and the facilities building operations group for several years. Our responsibilities include application integration (e.g., SCADA-Metasys to Maximo), process improvement (i.e., chilled water plant reliability/ efficiency/ productivity) and program support (i.e. standards & procedures development/ project management).
Over the years E. W. Dunn has developed significant experience in the area of performance validation having lead several large scale commissioning efforts. These include a number of complex facilities such as industrial class chiller plants, virus labs, the NASA Space Life Sciences Lab, State of Florida Emergency Operations Center and Lockheed Martin's Space Launch Complex (SLC 41). Proactive reliability measures that we have lead include FMECA (Failure Modes Effects & Criticality Analysis) for critical systems and RCFA (Root Cause Failure Analysis) on specific equipment failures.