Jacksonville Regional Services Center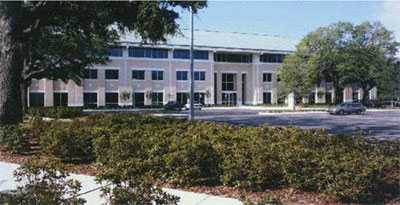 DMS (State of Florida Department of Management Services) built several new office facilities, a cafeteria, a central plant and a FDLE forensic laboratory in Jacksonville.

Florida Department of Law Enforcement (FDLE) labs must be accredited by the American Society of Crime Laboratory Directors/Laboratory Accreditation Board (ASCLD/LAB). FDLE laboratories utilize proven scientific equipment and accepted scientific techniques.
Disciplines include Chemistry, Computer Evidence Recovery, Crime Scene processing, DNA Database, Documents, Firearms, Latent Prints/AFIS, Microanalysis, Serology/DNA, and Toxicology. The laboratory support systems need to be validated in advance of FDLE seeking this accreditation.

E. W. Dunn provided principal-in-charge services in support of commissioning the HVAC systems on this project.

Commissioning services on this project consisted of:

HVAC & Electrical System Design Review
Mechanical equipment performance testing.
Electrical switchgear installation verification and testing.
HVAC automated control system sequence verification.

Performance validation of all critical systems (central plant, laboratory airflow).

Database Management of all Commissioning & Punchlist issues.

Software was enhanced on this project to handle on project Punchlist issues.

Compile, organize and turnover Operations & Maintenance Manuals.