NASA Space Life Science Laboratory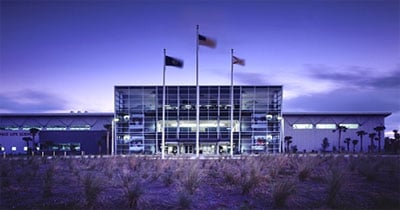 DMS (State of Florida Department of Management Services) constructed this facility for use by NASA. The mission of this 100,000 sq. ft. laboratory is to house research labs, processing labs and payload support spaces for experiments that will be launched into space. Capabilities include biological systems; animal sciences; and flight hardware development/processing.
E. W. Dunn provided principal-in-charge services in support of commissioning the HVAC and Electrical systems on all of the building that make up this complex.
Commissioning services on this project consisted of:
HVAC & Electrical System Design & Submittal Review
Mechanical equipment performance testing.


Load and part load testing on central plant & primary air handling systems.
Mechanical (HVAC & plumbing) system verification in animal areas.
Verify integration between laboratory local controls and facility master controls.

Electrical switchgear installation verification and testing.

Critical system performance validation (fume hoods, lab airflows, central plant)
Support system performance verification (comfort systems, office areas)
Oversee Testing, Adjusting and Balancing (TAB) of entire HVAC system.

Database Management of all Commissioning & Punchlist issues.
Compile, organize and turnover Operations & Maintenance Manuals.